Manual Batch Control Water Meter
This water meter is specail for truck to control used water volume, measured by Liter. From DN20-DN50
Specifications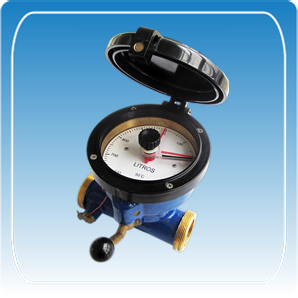 multi jet cold water meter
single jet and multijet water meter
multi jet water meter manufacturers in india
Application
● Measuring the volume of cold potable
water passing through the pipeline
Working Conditions
● Water temperature: 90℃
● Water pressure: 1.6MPa
Features
● Wide choice of dials.
● Offer a low cost solution for accurately controlling
batched quantities of water with a choice of dial
readings from 100 litres to 5000 litres
● With single pointer.
● DN25~DN40: brass body.
DN50: cast iron body.
● A plastic lid to protect the register from knocks.
● An adjustable marker indicates the desired quantity.
● Reset the big pointer to zero by hand.
● Low pressure loss.
● Specifically for simple filling operations and mobile
Use
● 1. Adjust the adjustable marker to required batch
size.
● 2. Open flow control valve until the revolving pointer
coincides with the adjustable marker position.
● 3. Reset revolving pointer to zero with zero setting
lever.
● Note: Please slowly close the flow control valve not
abruptly, so as to avoid pressure surges.

Installation Requirements
● The meter should be installed in horizontal position
with the register face upwards
● Pipeline must be flushed before installation
● The meter should be constantly full of water during
operation

---
You might also like